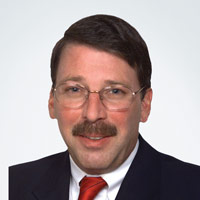 WILLIAM F. MEGNA is a member of the Bar since 1985. Mr. Megna has been in private practice for over two decades. Prior to establishing the Megna Law Firm, Mr. Megna was managing Attorney for Morris Manning & Martin's Princeton office, and before that a partner in the firm of Caldwell Megna. He was also a senior associate at LeBoeuf, Lamb, Green and McRae.
Before entering private practice, Mr. Megna held various in-house insurance positions including: Vice President and Counsel, Home Life Insurance (1988-1992), Associate Counsel and Florida Regional Council, USLIFE Corporation (1985-1987), and Vice President and General Counsel USLIFE Reality Corporation of Florida (1986-1987).
A graduate of Fordham University and Seton Hall University Law School. He also attended New York University's L.L.M. program for Trade Regulation. Mr. Megna has achieved both regulatory and legislative successes for his clients. For example, Mr. Megna is the architect of New Jersey legislation that authorizes Multiple Employer Welfare Arrangements (MEWA's). He also was the proponent of legislation that significantly amended Georgia's MEWA law. Mr. Megna also shepherded through the regulatory process a regulation that would allow the sale of specified disease and critical illness insurance in New Jersey. Regarded as an authority on insurance law, Mr. Megna frequently speaks on insurance matters before business and bar associations, and contributes articles to the New Jersey Law Journal and New Jersey Lawyer magazines on such matters. He also is the past Chairman of the New Jersey State Bar Association's Insurance Section. His legal accomplishments have been recognized by his peers in the profession. He has been listed in New Jersey Super Lawyers for insurance law and New York Area's Best Lawyers for government relations law.
In addition to New Jersey, Mr. Megna is licensed to practice law in the following jurisdictions: Connecticut, Florida, Pennsylvania, New York and the District of Columbia.
The Megna Law Firm specializes in representing insurance and other regulated financial institutions. Its expertise spans the entire spectrum of insurance products and services including property and casualty, life and health, reinsurance, surplus lines and captives. The Firm has represented clients in forming and licensing insurers and producers, seeking approval of rates and forms as well as enforcement matters. From acquisitions to insolvencies, from financial examinations to market conduct examinations, from HMO's to MBO's, the attorneys of Megna Law Firm are on familiar ground.
In addition to being at ease with the various substantive areas of Insurance law; the attorneys are comfortable representing their clients in various forums. For instance, in addition to dealing with regulators at all levels of state insurance and health departments and federal agencies relating to insurance, Mr. Megna spends substantial time representing clients before Congress, state legislatures and the National Association of Insurance Commissioners. Mr. Megna also has been counsel for over a decade to the Washington, DC Life and Health Insurance Guaranty Association.
Mr. Megna serves as special counsel to Captive Planning Associates healthcare captive services division on matters that include captive structuring, legal support and compliance with the Employment Retirement Income Security Act (ERISA) and the Patient Protection and Accountable Care Act (PPACA).